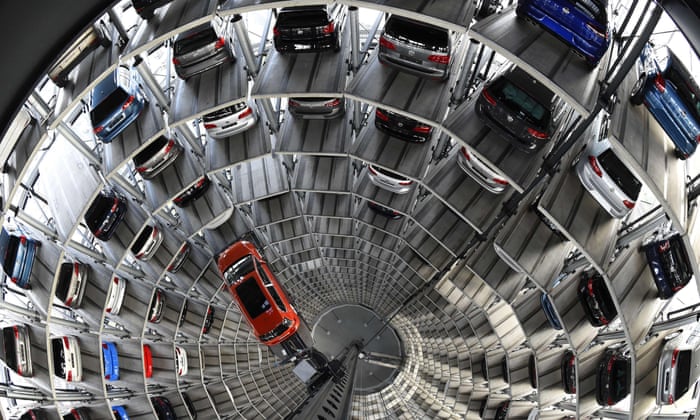 A VW Golf is pictured inside the so-called cat towers of car manufacturer
Volkswagen AG at the company's assembly plant in Wolfsburg, Germany.
Photograph: Tobias Schwarz/AFP/Getty Images
From The Guardian
Scandal over cheating emissions tests led many to wonder how many deaths may have been caused, but such calculations are riddled with uncertainties.

In September 2015, the US Environmental Protection Agency revealed that Volkswagen and Audi diesel vehicles sold between 2009 and 2015 were emitting up to 40 times the official limit of nitrogen oxides (NOx). It said the vehicles had been fitted with "defeat devices" that lowered NOx outputs to meet standards only during emissions testing, which meant affected vehicles may have been contributing excess NOx to the atmosphere for up to seven years.